sqlDashboards
SQL charts for your Database - Display real-time results of database queries in beautiful charts, heatmaps, graphs..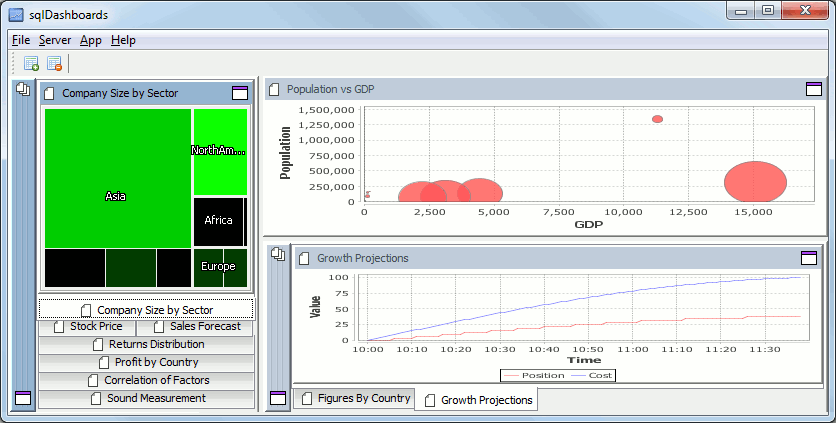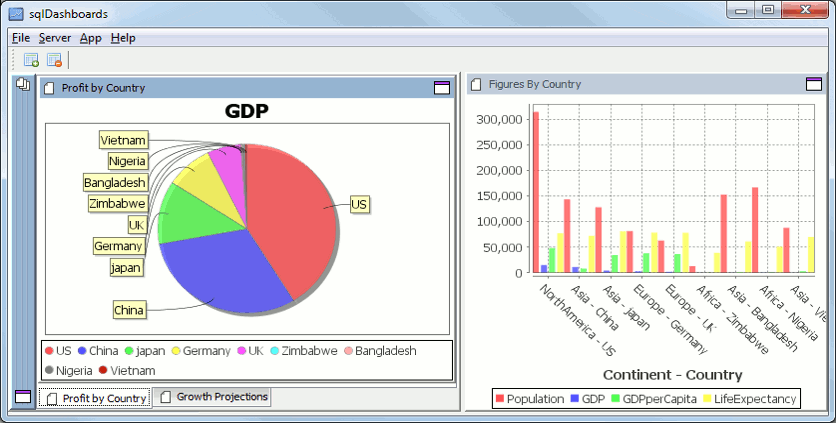 Easiest SQL Chart Tool Possible
To create a chart:
Add your server Connection
Enter your Query
Choose your Chart Type
Once you can create one, simply add more then drag windows around to position and size as desired, it could not be simpler.
Features
Export charts as .png / .pdf
Save entire dashboard and send to a friend
Export entire dashboard as .png / .pdf
Additional features and drivers are being added, if you have any suggestions feel free to contact us.
Available Charts